Batam Golf Course
In the early years of its development, golf Batam courses are not as popular as they are today. It's understandable that Batam was built as an industrial city rather than a tourism city. As time goes by, Batam growth into a business center and become a famous tourism city in Indonesia. It's inseparable from the rapid growth of industrial area in Singapore.
As one of the busiest transit islands in Indonesia along with Bali and Jakarta, golf Batam has 5 international ferry terminals that connected with the Bintan Island and Singapore. The port is the Nongsapura ferry terminal, Sekupang, Harbourbay, Waterfront City and Batam Center international ferry terminal.
Located about 20 km from Singapore, Batam Island ,which is situated in the west of Bintan Island has a topography area consisting of islets, peninsulas and bays. Most of the Batam land area has a relatively flat contour with some of hilly contour variations in the middle. This kind of landscape makes Batam Island very suitable for industrial, urban and tourism activities such as golf and resort.
Although it has a tropical climate, Batam Island has a high rainfall level with daily average temperatures comes around 24 to 35 degrees Celsius. This favourable climate conditions make golfer can play at Batam golf throughout the year.
Although Batam Island doesn't have an excellent reputation resort and golfing facilities likes their neighbouring Bintan Island, Batam golf still plays an important role here. Low rates and international standard golf courses make golfers from Singapore, Malaysia, South Korea and Japan choose Batam as golfing spot on holidays and weekends.
Golf Batam Island has 7 golfer's favourite golf courses. These golf courses such as Batam Tering Bay Golf and Country Club, Southlinks Golf & Country Club, Palm Springs Golf & Beach Resort, Tamarin Santana Golf Club, Indah Puri Golf Resort, Sukajadi Golf Course and Batam Hills Golf Resort.
The Palm Springs Golf & Beach Resort is the first golf course generation in Batam. It was built in 1989 and get totally renovated in 2002. It is also the largest golf course in Batam extends of 228 hectares and consists of 27 holes.
While the Sukajadi Golf Course became the latest member of Batam golf and just opened in 2009. If you want to play golf on the best golf course design with the most luxurious facilities, you can get it at Batam Hills Golf Resort and Tering Bay Golf and Country Club.
Beautiful ocean views, natural forest, undulating contour and challenging golf course designs make Batam golf course often used as the location of international and local golf tournament events. Golf courses in Batam are generally open daily, except in maintaining schedules or national holidays.
One of the special feature from Batam golf is its affordable green fee rates. Golf rates in Batam range from SGD 118/pax to SGD 200/pax. Golfing is not the only one activity you can enjoy in Batam. You can also enjoy various resort facilities, beaches and local culinary that scattered throughout the city.
Sukajadi Golf Course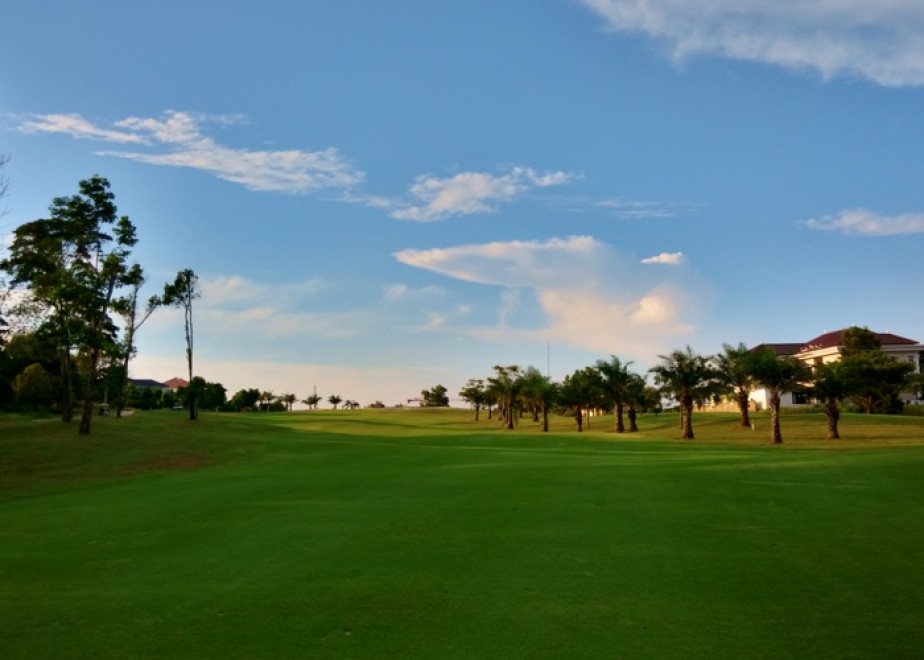 Natural beauty view on the golf course
Affordable Prices for Tea Time
Golf course in the middle of Batam city
The Sukajadi golf course is a golf course in Batam with challenging landscape contours. This golf course situated in a hilly area with water obstacles which located in various difficult positions. The Sukajadi golf course also situated in a strategic location between Sukajadi elite residential area and close to Kepri Mall and other public facilities.
Southlinks Golf and Country Club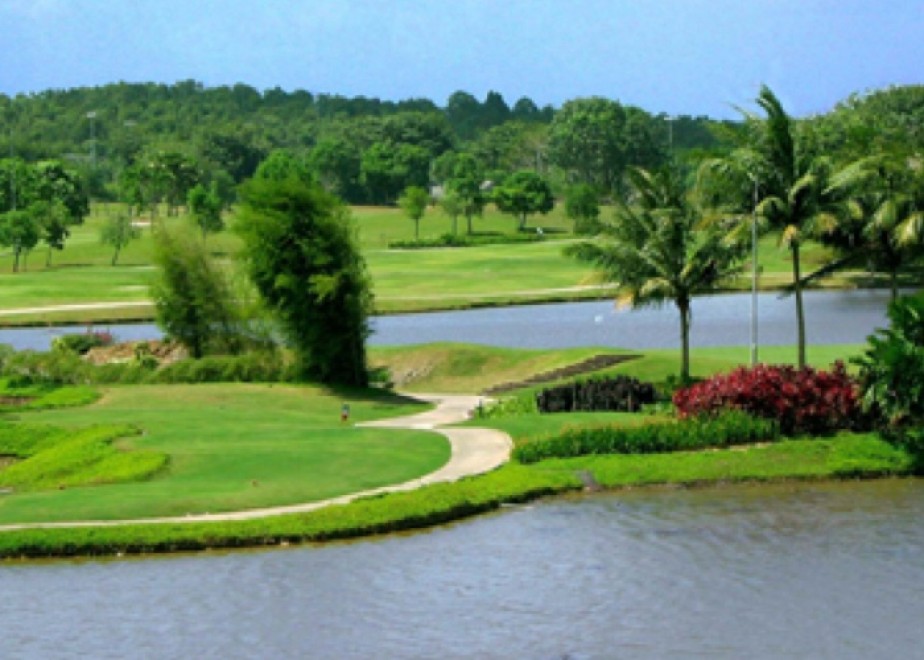 Location suitable for outdoor party
Pemandangan indah dengan kolam renang
Decorated with balinese hindu temple
Southlinks Golf & Country Club, which consist of 18 holes is located on Gajah Mada Street Km. 9 Skp, Sei ladi, Sekupang. This golf course in Batam which is about 15 minutes away from Nagoya is close to tourist facilities such as Panorama Regency Hotel Batam and Novotel Batam Hotel. Situated in hilly contours and surrounded by natural forest, make this golf course feel blending with nature. The golfers not only can enjoy a various golf facilities here, but also some resort facilities such as villas, condominiums and family suites located near the clubhouse.
Tamarin Santana Golf Club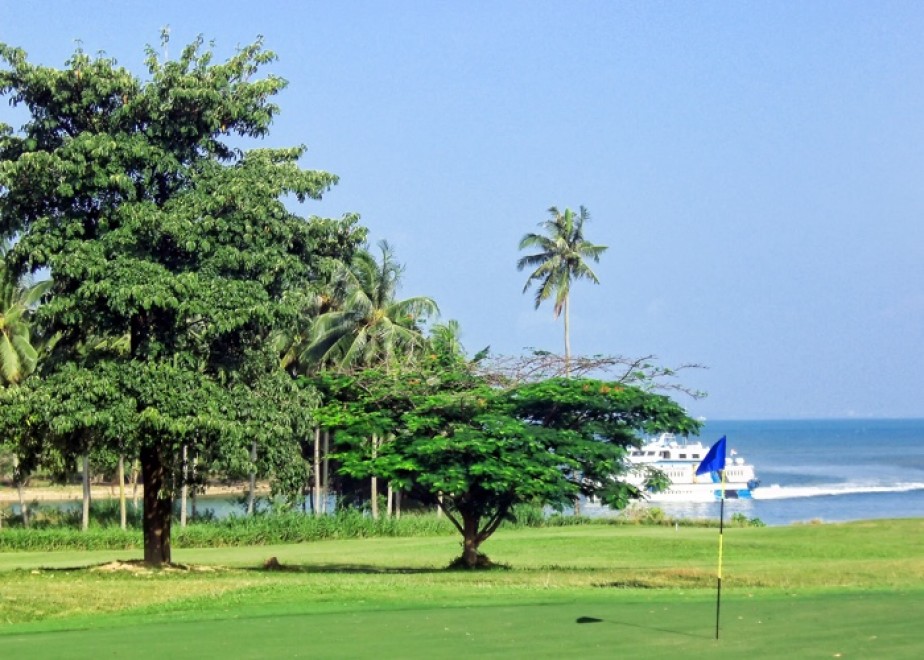 Equipped with a competent caddy
Golf course is quite affordable
The field is easily accessible to new golfers
The Tamarin Santana Golf Club is the only golf course in Batam which designed by Jack Nicklaus. The 9 hole golf course is situated behind Nongsa Point Marina & Resort and only 10 minutes away from Hang Nadim airport and 5 minutes away from the Nongsapura International ferry terminal. The Tamarin Santana golf course is located on the hill along the coastline of Batam and has the most difficult golf course obstacles in Batam.